Community outreach, mission, and service are all part of the Deacon ministry at St. Luke. Through the leadership of the Deacons, St Luke members and friends have helped provide a number of services to the greater community.
The ministry of deacon as set forth in Scripture is one of compassion, witness, and service, sharing in the redeeming love of Jesus Christ for the poor, the hungry, the sick, the lost, the friendless, the oppressed, those burdened by unjust policies or structures, or anyone in distress (f). - Presbyterian Book of Order.
ST. LUKE IN SERVICE

Hunger & Homelessness in Marin ~ St. Luke has a long history of supporting and advocating for homeless communities as well as a plethora of food programs in Marin. There's never a shortage of opportunities for you to help serve our extended community.
REST (Rotating Emergency Shelter Team) ~
Now the Marin Interfaith Street Chaplaincy Dinner
As of January 2019, the former REST program has evolved into the Marin Interfaith Street Chaplaincy dinner on Tuesday nights at First Presbyterian in San Rafael throughout the year.
Several congregations rotate to provide food and fellowship for approximately 40-75 people each week, this is a meal only. St. Luke is taking a leadership position with Michael Baranowski designated as kitchen manager supporting all participating congregations each week.
St. Luke is scheduled every 4- 6 week staffed by our cheerful volunteers and Chef Janet Abrahamson.

For more info contact:
Michael Baranowski
415-519-8769

Grateful Gatherings ~ We are part of a community of dedicated volunteers, donors, and partners to bring hope to families in need. When a family transitions from homelessness or crisis into a new home in the Bay Area, we help them furnish it. We believe that families can thrive when they have a safe and comfortable home.

www.gratefulgatherings.org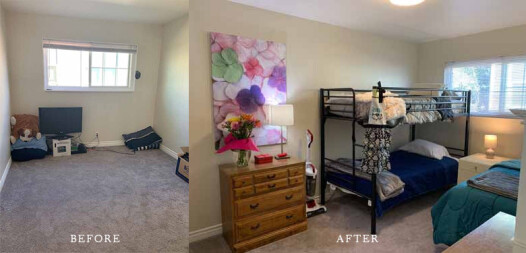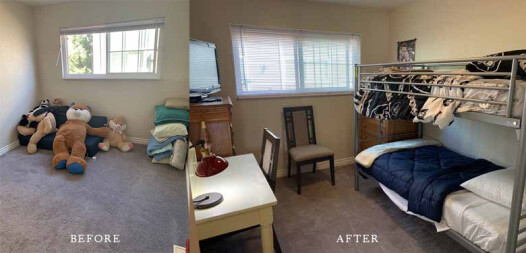 Mill Street ~ Mill Street Center, the county's only year-round emergency shelter for adults. A network of volunteers from three dozen churches and community groups provides a home-cooked dinner nightly. Fifty-five bed Mill Street Center serves single adult men and women. Mill Street operates as a "housing-focused shelter," meaning that all residents are expected to engage in developing plans for stable housing. It's easy to help! Once every other month, St. Luke's Mill Street meal providers are asked to drop one of the following: a main dish, fruit, cereal, bread & juice or dessert. Many hands make a meal.

For more info contact:
Stacy or
John Bischoff
Adopt a Family ~ Adopt a Family typically serves more than 500 Marin families a year with their longstanding programs, which includes help to assess income, expenses, budgeting skills and plans for long-term stability. Families working to maintain independent housing after they leave Homeward Bound's programs may stray from the best-laid plans with an unexpected expense or two. Adopt A Family of Marin offers a helping hand during these critical periods to formerly homeless families as well as those struggling to avoid losing their homes when struck by job loss, medical bills or other crises.

www.adoptafamily.org
415-456-7805
Pedal for Protein ~ P4P helps food pantries along the Northern Coast and Valleys of California to provide protein-rich food such as peanut butter, canned tuna, chicken and milk to hungry families, seniors, homeless persons, and children. All funds raised are donated through Northern California Food Banks and selected international hunger projects. In 2018, $53,568 was raised by 50 riders, congregations and friends of Pedal for Protein for Food Bank Pantries in the Presbytery of the Redwoods and a Presbyterian Hunger Program Project in Nicaragua.

http://www.redwoodspresbytery.org/
Marin/ SF Food Bank ~ Since 1987, the Food Bank has pioneered many successful models aimed at ending hunger. With community support, the Food Bank continues to innovate and expand to provide more food to neighbors in need.

www.sfmfoodbank.org
415-282-1900
Ritter Center ~ Each year, Ritter Center assists more than 4,000 people living in Marin County. They serve low-income and no-income individuals and families who are without a home or at-risk of becoming homeless. In 2015, they secured permanent housing for 203 individuals and provided permanent supportive housing subsidies to 22 formerly chronically homeless individuals. Ritter Center provided 6,523 health center visits, as well as more than 1,500 therapy sessions. Their pantry distributed $770,000 in supplemental food to needy individuals and families.

https://rittercenter.org/
Homeward Bound ~ Opening doors to safety, dignity, hope, and independence. Homeward Bound remains focused on solutions to homelessness with a range of long-term supportive housing programs for families and adults
Oma's Village ~ Launched in May 2013, Homeward Bound supports the Oma Village program in Novato, a model of affordable green rental housing for low-income families transitioning out of homelessness.

www.hbofm.org
415-382-3363
Other St Luke partners and ways you can participate ~

the Deacons at St. Luke provides benevolence assistance for people who show up in emergency need


Shepherding Groups: deacons acting in pastoral care in conjunction with our Pastor to supply meals, visits, calls & cards when needed
Provide hospitality at St. Luke events for holiday special Sunday services, coffee & pastries on Sundays, assist in Presbytery luncheon, St. Luke fundraisers and other events as needed
Works with the nonprofit Jessica's Haven in the annual Blessing for the Animals to help provide support for Adults with Special needs.
Assists in supporting The Vision impaired of Marin.