Community outreach, mission, and service are all part of the work at St. Luke. Through the leadership of dedicated committees, St. Luke deacons, members and friends, we seek to support and provide services to our neighbors and the greater community
The ministry of deacon as set forth in Scripture is one of compassion, witness, and service, sharing in the redeeming love of Jesus Christ for the poor, the hungry, the sick, the lost, the friendless, the oppressed, those burdened by unjust policies or structures, or anyone in distress (Presbyterian Book of Order).
ST. LUKE IN SERVICE


St. Luke Prayer Shawl Ministry
Over the centuries, shawls have come to symbolize shelter, peace, and spiritual sustenance. Today, knitters and crochetersof all faiths are creating handmade shawls for people in need, as gifts of comfort, hope, and peace.
You do not need to be a member of St. Luke to participate, and you can knit in the privacy of your own home or drop in to a monthly knitting group (currently on hold during shelter-in-place).
For more information contact:

San Pedro Elementary School
San Pedro Elementary School is St. Luke's neighborhood public elementary school just minutes away on Pt. San Pedro Road. St. Luke has supported the needs of the families at San Pedro with the guidance of school leadership. Most recently we assisted families of students who are being quarantined for Covid-19 exposure in Marin hotel rooms, providing them with snack foods and toys/books/games.
Supporting Hunger & Homelessness in Marin

St. Luke has a long history of supporting and advocating for homeless communities, as well as a number of food programs in Marin. Whether collecting items such as toiletries, snacks, socks and blankets and distributing to those in need, or partnering with local agencies and non-profit organizations, there's never a shortage of opportunities for you to help serve our extended community.


Marin Interfaith Street Chaplaincy Dinner
Every Tuesday night at First Presbyterian in San Rafael, several local congregations rotate to provide dinner and fellowship for approximately 80- 100 people. St. Luke has taken a leadership role in this outreach program with Michael Baranowski - an elder and member of St. Luke - designated as kitchen manager, supporting participating congregations each week throughout the year. St. Luke serves every 4- 6 weeks, staffed by our cheerful volunteers.
During the COVID-19 shelter-in-place mandate, the Street Chaplaincy pivoted to a Burrito Ministry serving more than 7,000 burritos over 15 months. Now with the mandates ended, The Street Chaplaincy has moved back towards the traditional meal service.

For more information contact:
Michael Baranowski

Tuesday Night Burritos and Kitchen Crew (click to expand)

St. Luke collaborates with Welcoming Home (formerly Grateful Gatherings) – a community of dedicated volunteers, donors, and partners - to bring hope and comfort to families in need in Marin and Sonoma counties. Welcoming Home is dedicated to helping families who are transitioning out of homelessness and poverty by fully furnishing and equipping their "new" homes, turning a house into a home in a single day of transformation. The organization engages the local communities in donating funds and needed items to foster their mission of neighbors helping neighbors.

For more information contact:

Before & After Photos (click to expand)


Each year, Ritter Center assists more than 4,000 people living in Marin County. They serve low-income and no-income individuals and families who are without a home or at-risk of becoming homeless. Ritter Center takes a holistic, comprehensive approach with their clients, assessing their immediate and long-term needs, and developing a plan to lead them toward self-sufficiency. Ritter Center seeks to transition people into housing, improve their physical and mental health, provide substance use treatment, and improve their day-to-day living conditions.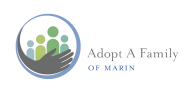 Adopt a Family of Marin typically supports more than 600 Marin families a year with their longstanding programs, which includes helping to assess income, expenses, budgeting skills and plans for long-term stability. Adopt A Family of Marin offers short-term financial assistance to formerly homeless families as well as those struggling to avoid losing their homes when struck by job loss, medical bills or other crises.



Homeward Bound of Marin is the primary provider of Marin County homeless shelters and services for homeless families and individuals in Marin, California. Homeward Bound of Marin also operates five supportive housing programs for families, including the Oma Village program opened in Novato in 2017. Services include counseling, parenting workshops, homework help, children's activities, and help with finding child care, accessing health care, pursuing educational goals or job training, and securing long-term housing.
Oma's Village
Homeward Bound supports the Oma Village program in Novato, a model of affordable green rental housing for low-income parents and their children. Our annual diaper drives and ad hoc support are a needed boost for these moms.
Mill Street Center
Mill Street Center is the county's only year-round emergency shelter for adults. Recent news: Homeward Bound is rebuilding Mill Street Center in San Rafael. Operated for more than 30 years, Mill Street Center is the year-round entry emergency shelter for adults facing a crisis of homelessness in Marin, offering a critical lifeline for hundreds of people each year to begin their journeys back home.
A network of volunteers from three dozen churches and community groups provides a home-cooked dinner nightly. It's easy to help! Once every other month, St. Luke's Mill Street meal volunteers are asked to provide one of the following: a main dish, fruit, cereal, bread and juice or dessert. Many hands make a meal! For more information contact:



Pedal for Protein (P4P) is an annual group ride sponsored by the Presbytery of the Redwoods, Hunger Task Force based in Napa, California. All funds raised are donated to Northern California Food Banks for local food pantries and one international hunger relief project. Participation helps many grassroots food pantries that are struggling to provide quality protein food such as canned tuna, peanut butter, canned beans, yogurt, eggs and more to hungry families, seniors and children along the Northern California Coast from the Golden Gate Bridge to Crescent City, also including Napa, Solano and Lake Counties. P4P raised over $45,000 in 2019. In its first six years, riders have raised collectively nearly a quarter of a million dollars.
Other ORGANIZATIONS ST. LUKE SUPPORTS
(Click on organization's logo for more information)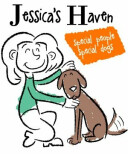 Vision impaired
of marin


SANZUMA