Sunday, April 25, 2021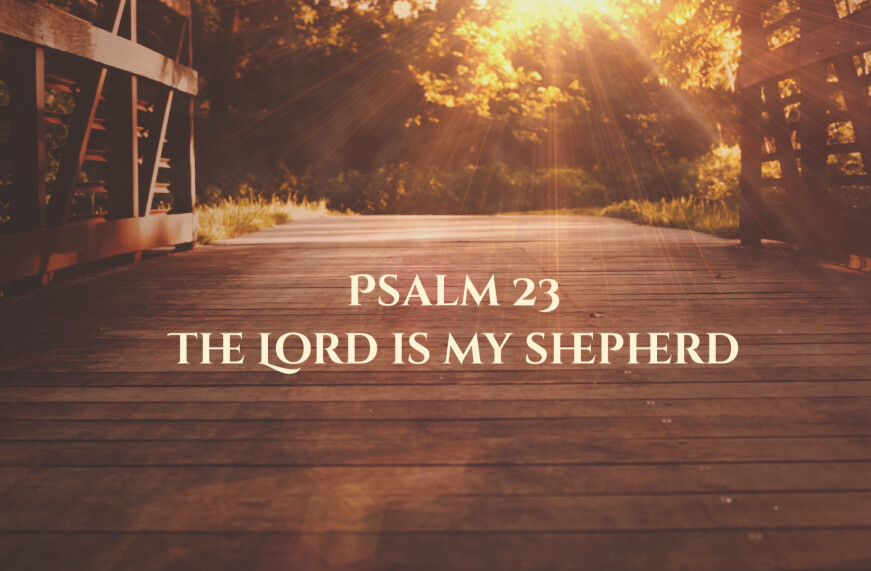 Dear St. Luke Family:
As I reported to you in worship on Sunday, I'm taking off this weekend, and the Rev. Dvera Hadden will be our guest preacher. I understand that Dvera has served as a guest preacher at St. Luke in the past. On Saturday and Sunday, our pastor emeritus, the Rev. Dan White, will be available for pastoral emergencies. A big thanks to Dvera and Dan; they and the whole congregation will be in my prayers while I'm away.
This Sunday is what the lectionary calls "Good Shepherd Sunday." In the Gospel reading in John's Gospel, Jesus says, "I am the good shepherd" (John 10:11). The psalm for the day, the much-loved 23rd Psalm, begins, "the Lord is my shepherd…". Dvera will be preaching from the psalm, and also from the epistle reading for the day, John's First Letter, 1 John 3:16-24.
In Psalm 23, the psalmist says, "I shall not want," which is better translated, "I have all I need." John's First Letter focuses on loving one another, and the verses from the lectionary look at what sacrificial love looks like, what "laying down your life" for another might look like, not necessarily in the extreme situation of the cross but in the daily give and take of the loving life. Concretely, the writer says, love means sharing what we have with others. "How does God's love abide in anyone who has the world's goods and sees a brother or sister in need and refuses to help?" (1 John 3:17).
Even in the midst of this pandemic which has caused economic hardship for many, most Americans have more of the world's goods than most of the world can imagine. The 23rd psalm and John's First Letter challenge us to consider: How much do we need? How much is enough? In John's gospel, Jesus promises that he came that we might have life and have it abundantly (John 10:10). We know better than to think that the abundant life Jesus is talking about means owning more and more of the world's goods, more and more stuff. But might it mean that everybody has enough, and that love means helping make that happen?
As I write this, it is Earth Day. Reading these passages on Earth Day inspires me to re-watch "The Story of Stuff," a twenty-minute video about how we ended up with this consumer culture that is killing God's Creation. If you haven't seen it, I recommend it: https://www.storyofstuff.org/movies/story-of-stuff/.
Grace and peace,
Joanne Whitt
Interim Pastor