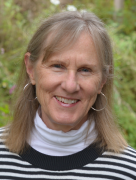 Rev. Joanne whitt, interim Pastor
I'm delighted to be serving as St. Luke's interim pastor. In the Presbyterian Church, an interim pastor helps a congregation look at where they've been and where they're headed in order to get ready to call a new pastor. I've served churches in the East Bay and San Francisco, and I was the pastor/head of staff at First Presbyterian Church of San Anselmo for nearly 15 years when I retired in 2019 - except I guess I didn't actually retire!

I'm a fourth generation Californian, but spent my teen years in the Midwest (Michigan and Iowa), followed by a sojourn in Texas, where I went to law school. After practicing law for 15 years, I felt called to seminary. I'd grown up in a very Presbyterian family, but like many young people, I decided I didn't need organized religion - Christianity in particular. My journey back to church, back to faith, then to seminary, and finally to a sense of call to congregational ministry gives me empathy with those who doubt, question, and wonder, "Why church?"

I've lived in Marin County for 33 years. I'm married to David Buechner; we have two adult daughters in Southern California and a son who graduated from Redwood High School with the COVID class of 2020. I'm certified as a spiritual director and currently serve on the board of Zephyr Point, the Presbyterian Conference Center at Lake Tahoe, and as co-chair of the Committee on Ministry of the Presbytery of the Redwoods.
---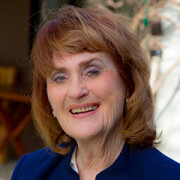 Rebecca Viebrock, Musical Director
Have a song in your heart - join our choir - or just make a song recommendation for Sunday's worship.
---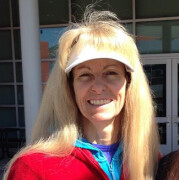 Joanne Trifoso, Office Administrator
Joanne is happy to assist you with any office administrative needs or with rental help. Her office hours are Monday, 11:00am to 2:00pm, Wednesday, 11:00am to 2:00pm, and Friday from 12:00pm to 3:00pm.
---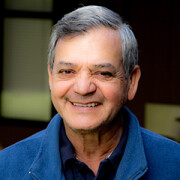 Carlos Aruara, Sexton
We are pleased to have Carlos as part of our church organization. He helps keep our facilities beautiful. Carlos helps us to welcome visitors and is gifted in the art of hospitality as is evident with our after worship fellowship.
---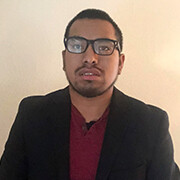 Jose Guarcas
Jose sets up all of our video and audio needs, is always reliable and as Jose himself says, "I love what I do." We all love what Jose does for St. Luke.
---
SESSION - Ruling Elders
Elders in the Presbyterian tradition are elected representatives of the congregation, elected by the congregation, to work alongside the pastor for the care of the congregation. Ruling elders meet monthly and together make up the Session of the church. These meetings oversee the administration and spiritual care of the community. Elders are ordained positions. Once an elder always an elder, however service on Session is limited to two consecutive three-year terms.

Class of 2021
Ada Endress, Michael Baranowski, Carlene McCart, George Tuttle
Class of 2022
Gladys Gilliland, John Lenser
Class of 2023
Wayne Dickinson, Beth Potillo-Miller, Erich Miller
---
DEACONS
The Deacons at St. Luke are the heart of the church. Deacons, alongside the pastor's leadership, reach out to those in the community in need of special attention. Deacons care includes those who are sick as well as people who are unable to leave their homes for worship. The Deacons also work alongside the St. Luke Outreach committee to serve the needs of the surrounding community. Deacons are also an ordained position and can serve up to two three year terms.

Class of 2021
Marcia Lenser, Claudionei Penha
Class of 2022
Jean McKechnie, Wendy Quek
---
WORSHIP COMMITTEE
The mission of our Worship and Music committee is to embrace and support our church mission – to practice love by following Jesus – through worshipping God and honoring the traditions of Word and Sacrament. As our church mission proclaims, we seek a relevant experiential understanding of the Bible through the experiences of an ancient people, who like us, were searching for a deeper relationship with God.
---
NEW MEMBERS AND FRIENDS COMMITTEE
The purpose of the New Members Committee is to improve outreach to potential new members through the establishment of programs to communicate with and develop potential new members for the congregation.
---